Sonoma Valley Duo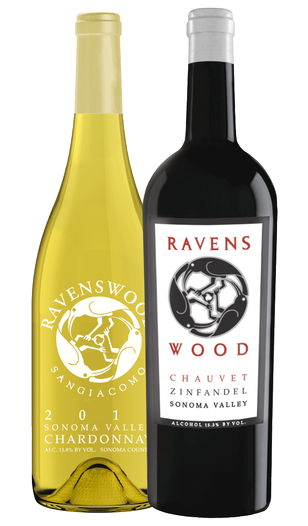 Gift set contains one bottle of each:

2016 Sangiacomo Chardonnay Sonoma Valley
Bright, yellow golden color with aromas of honey suckle, and lemon brioche. Full-bodied, and rich, with complex flavors of spicy toast, cedary Oak, melon, and a finish of green apple and green pear that have a floral, flinty edge.

2015 Chauvet Vineyard Zinfandel Sonoma Valley
Packed with sun-ripened cherries, blackberry, and nutmeg aromas. Chauvet Zin has a flavor profile all its own with flavors of bright cherry, cranberry, and ligonberry jam. As a result, Chauvet Zin is rich and round, with a silky tannic structure and a lingering finish.