Staff Picks Set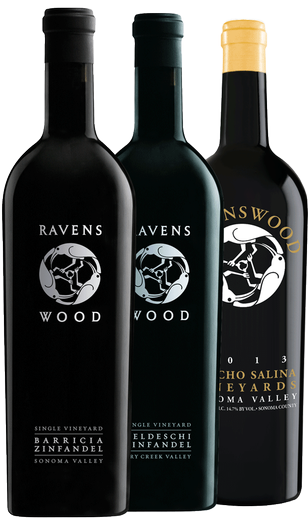 The Staff Picks Set includes one bottle of each:
2015 Barricia Vineyard Zinfandel Sonoma Valley
Likely one of the most perfumed wines of the region, eliciting ethereal qualities on the nose. It will strike lovers of claret-style wines with Cabernet-like structure and form. Aromas of black fruit, gooseberry, and orange zest.

2015 Teldeschi Vineyard Zinfandel Dry Creek Valley
In 2015, Teldeschi Zinfandel's powerful aromas of black cherries, coffee, caramel, and vanilla as well as other sweet dark fruit scents, combine to create the classic character of a great Dry Creek Benchland Zinfandel.

2013 Ravenswood Rancho Salina Vineyards Red Blend Sonoma Valley
Dark in color with deep, sensual, dark cherry, dark berry, black plum, mocha and vanilla aromas. Complex, full, round and layered texture, it coats the palate with intense, black plum, cassis, currants, spice and toast.