Holiday Duo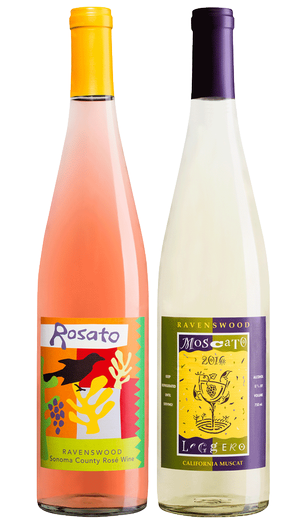 Gift set included one bottle of each:
2016 Moscato Leggero Sonoma County
Slighty frizzante or effervescent...refreshing aromas of apricot, peach, and lemon custard lead to flavors of pear, apple, and lychee on the palate.

2017 Rosato Rosé Sonoma County
Bright fresh strawberry, peach, and watermelon aromas lead to wonderful flavors of pomegranate, melon and lime zest. Beautifully balanced between acid and plush mouthfeel with a long and fruity finish.