Gary's Favorites Trio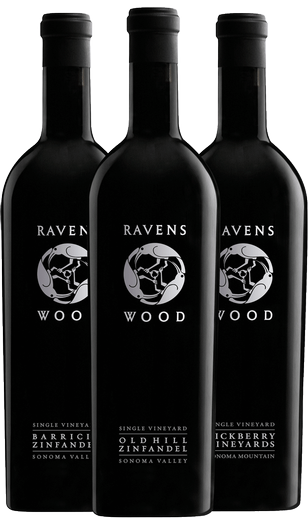 The Gary's Favorites Trio includes one bottle of each:
2014 Old Hill Vineyard Zinfandel Sonoma Valley
The 2014 Old Hill Zinfandel is refined and reserved yet assertive. It displays aromas of red fruit, dried flowers, anise and bramble spice. It has firm but very fine tannins, leading to a long enjoyable finish and also contributing to the terrific aging potential of this wine.
95 Points & 3 Stars - Connoisseur's Guide, 93 Points - The Tasting Panel

2015 Barricia Vineyard Zinfandel Sonoma Valley
Likely one of the most perfumed wines of the region, eliciting ethereal qualities on the nose. It will strike lovers of claret-style wines with Cabernet-like structure and form. Aromas of black fruit, gooseberry, and orange zest.

2014 Pickberry Vineyards Red Blend Sonoma County
A powerfully structured wine, with scents of dark cherry, dark berry, plum, mocha and vanilla aromas. With its complex, round-layered texture, it coats the palate with intoxicating flavors of black plum, cassis, currants, spice and toast.